tl;dr: I've shut down my private consulting practice and stepped down as CEO of ThingM. On Monday I start my job with the Innovation Services group at PARC, a technology and strategy consulting team within the research organization formerly known as Xerox PARC.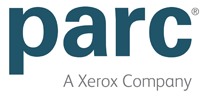 Full story
I've been a consultant for most of my professional life. I started as an undergrad at the University of Michigan in 1988 helping people format their resumes with Microsoft Word ("tabs, not spaces!") and mount reel-to-reel tapes on Michigan's proprietary mainframe operating system, MTS ("fixed or variable blocking?"). I then moved on to Presence, where I helped both Hollywood studios and hot sauce shops develop their first web sites. At HotWired, I started a user research group that became a kind of in-house consulting group for the company, researching HotWired's own products, and then after Lycos acquired it, Lycos' portfolio. Then there was freelance user research consulting and the founding of Adaptive Path, the UX consultancy. Since I left AP in 2004, I have expanded my user experience design practice as the landscape of digital technology has broadened and diversified. What I do now includes the design of most kinds of digital devices and emphasizes the relationship between devices, online services and business strategy. Nevertheless, the form of this work has largely not changed: I'm still consulting.
There's a second thread to my work: making electronic things. In college I did installation art, video and performance. During the HotWired and Adaptive Path days I spent much of my free energy on Burning Man art projects and constructing theme camps (I can tell you how to power 3/4 of a mile of Christmas lights, a sound system and a full kitchen on one 15KW diesel generator!). ThingM has been the most satisfying project of all, and working with Tod Kurt for six years has been one of the most educational, creative and fun of my life. We just sold more blink(1)s in the last six months than all of our products combined over our first three years. Today, it looks like the momentum toward making ThingM into a successful consumer electronics company has finally started. To use Eric Ries' term, we have finally figured how to get our "engine of growth" going.
Six months ago I was sure that my future was going to be more about making things with ThingM than UX consulting. Then, as happens perhaps only a couple of times in life, a unique opportunity came along and everything changed. As I was looking for consulting projects at the beginning of the year, I contacted my old friend Victoria Bellotti at PARC to see if she knew of any interesting UX consulting projects. She said she didn't, but she'd keep an eye out. Some months later, she kept her promise and I was introduced to Patrick Cook, the director of PARC's new Innovation Services group, who connected me with a project inside PARC that needed some user experience strategy and design assistance (more on that project in a later post). For the next five months I had one of the best consulting experiences of my life. I worked with an experienced, smart, focused and creative team inside PARC on a project that balanced bleeding-edge technological innovation with a pragmatic business focus. These are both important to me, but I find them together rarely. It had the energy of a startup without the freak outs, and the intellectual rigor of an academic project with the polish of a commercial product. I had known of its reputation, of course, but working there I became increasingly impressed with the level of technical sophistication, deep wells of knowledge, and work process at PARC.
When Patrick asked me to join his team on a permanent basis, I said yes. I start at PARC's Innovation Services group on Monday. The group brings PARC's deep technical resources (in everything from ultraviolet LEDs to machine learning, computer vision and social network analysis), industry connections, and user research experience to organizations looking to create new technologies, develop new services, and identify new business opportunities. In other words, it's a business consulting organization with the resources of a world-class research lab, backed by an enormous electronics manufacturing and document services company.
I admit I'm daunted by the prospect of working for such a famous organization and I hope that 13 years of being my own boss haven't made me unable to work for someone else. But this was an opportunity I couldn't pass up. I'm very very excited to work with old friends and brilliant new colleagues.
As for ThingM, I'm stepping down as CEO, though my close relationship with the company will continue. I am still an active advisor and co-owner, meeting our (growing!) company staff on a weekly basis. Right now I'm working to get blink(1) into traditional consumer electronics sales channels. Tod and I have started planning the blink(2), which we hope to release this quarter or next.
My independent consulting business, however, is on hold for the forseeable future. And I'm glad. I love the variety of consulting and I have had great clients and worked on challenging and rewarding projects. But the life of an independent consultant means preserving the headspace to do good work while juggling multiple projects and constant business development . At PARC we will have all these same challenges--every consulting organization does -- but I'm looking forward to not having to do it alone.
That said, I'm still consulting! I will be delighted to work with organizations that are interested in world-class ethnography, technology development and user experience design. PARC can provide all of these -- at competitive rates and with the some of the most talented and experienced technology developers on earth.
Email me and I'll give you more details: mikek at parc.com (after Monday ;-).